Daffy's grown up costume that won the game.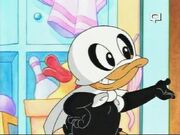 Bugs's grown up costume thatentruiged Tweety.His only appeareance was in "Cool for cats".
Lola The Firefighter
Lola's grown up costume wich interested Melissa.Her only eppeareance was in "Cool for cats".
Yosemite Bugs
Bugs's halloween costume of Yosemite Sam.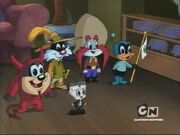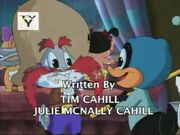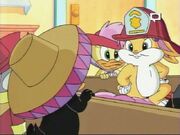 Devil Taz
Taz's halloween costume of a devil.
Duck Dodgers
Daffy's halloween costume of Duck Dodgers.
Musketeer Sylvester
Sylvester's halloween costumeof a musketeer.He recieved candy that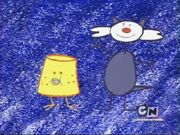 couldn't fit in his bag.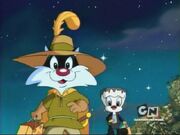 Zombie Tweety
Tweety's halloween costume of a zombie.
Lola The Tornado
Lola's handmade halloween costume(kinda junky).
Mellisa The Picnic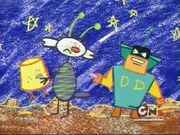 Mellisa's handmade halloween costume(also junky).
Petunia The Laundry Basket
Petunia's handmade halloween costume(junky as well).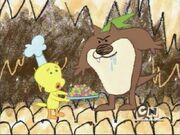 Witch Granny
Granny's halloween costume of Witch Hazel.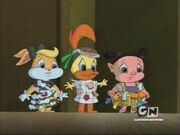 Count Floydcula
Floyd's halloween costume of a vampire.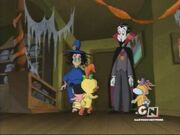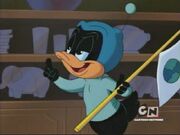 Princess Lola
Lola as a princces in her story.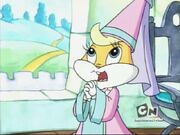 Peasant Bugs
Bugs as a peasant in Lola's story.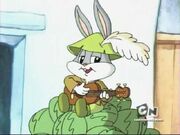 Goblin Taz
Taz as a goblin in his and Tweety's story.
Tweety The Gumdrop
Tweety as a gumdrop in Sylvester's story.
Sylvester The Alien Pussy Cat
Sylvester as an alien in Daffy's story.
Duck Dyperless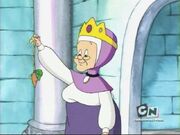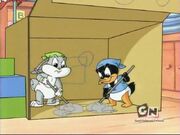 Daffy as a superhero in his story.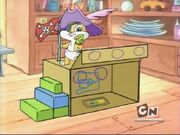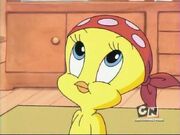 Queen Granny
Granny as a queen in Lola's story.
Captain Lola Beard
Lola's pirate captain costume.
Tweety The First Mate
Tweety as Lola's first mate.
Bugs And Daffy Crew Members
Bugs and Daffy as pirate henchmans.
Daffy The Driver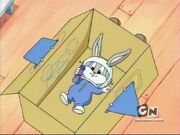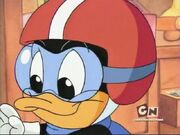 Daffy as the star racing car driver.
Racing Crew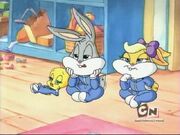 Bugs,Lola and Tweety as Car Driver Daffy's crew.
Bugs The Astronaut
Bugs's astronaut costume.
Martian Gang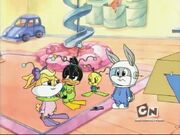 Daffy's,Lola's and Tweety's martian costumes.